The World's Largest Source for Auto Repair Shop Marketing Strategies to help you fix your car count!
Auto Shop Owner's Unfair Advantage 2.0
World's Only Comprehensive Marketing Course for Today's Auto Repair Shop Owner
Get the auto shop marketing strategies that are working in today's market. With over 7 hours of videos plus downloadable manuals, this course covers everything from direct mail strategies that put cash in your bank account within days… to digital marketing. Discover the latest website strategy that's working today – Dynamic Multiple Home Pages – and you'll get three, four or even five times more exposure online. Discover the Auto Shop Marketing Pyramid – the only three strategies you need to double or triple your car count. And there's lots more!

Auto Shop Marketing E-BOOKS
Get Just The Help You Need… When You Need it!
Auto repair shop marketing strategies to help you increase your car count, grow your repair shop and help you make the money you know you deserve! All E-Books are DIGITAL DOWNLOADS. Once you complete your purchase, you will directed to the download page. No waiting for the mail – get your auto shop marketing help right now!
I WILL FIX YOUR CAR COUNT IN 17 MINUTES… GUARANTEED!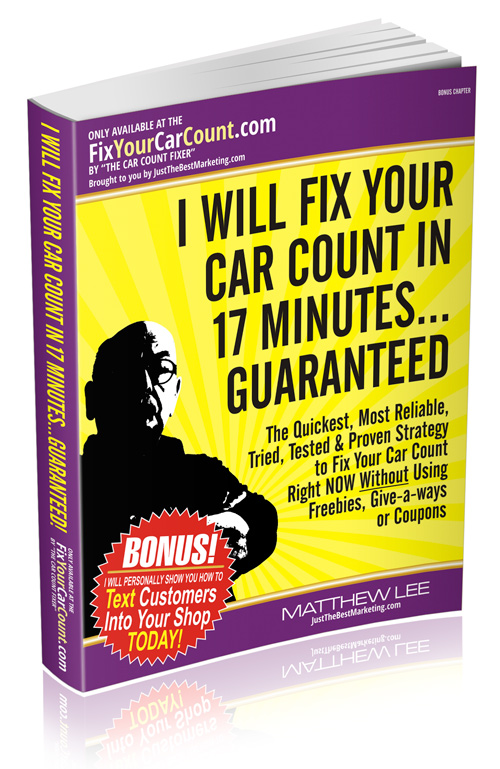 The Quickest, Most Reliable Strategy to Fix Your Car Count Tomorrow Without Discounts or Give-A-Ways!
THE EASIEST 'NO COST' AUTO SHOP MARKETING THAT SELLS!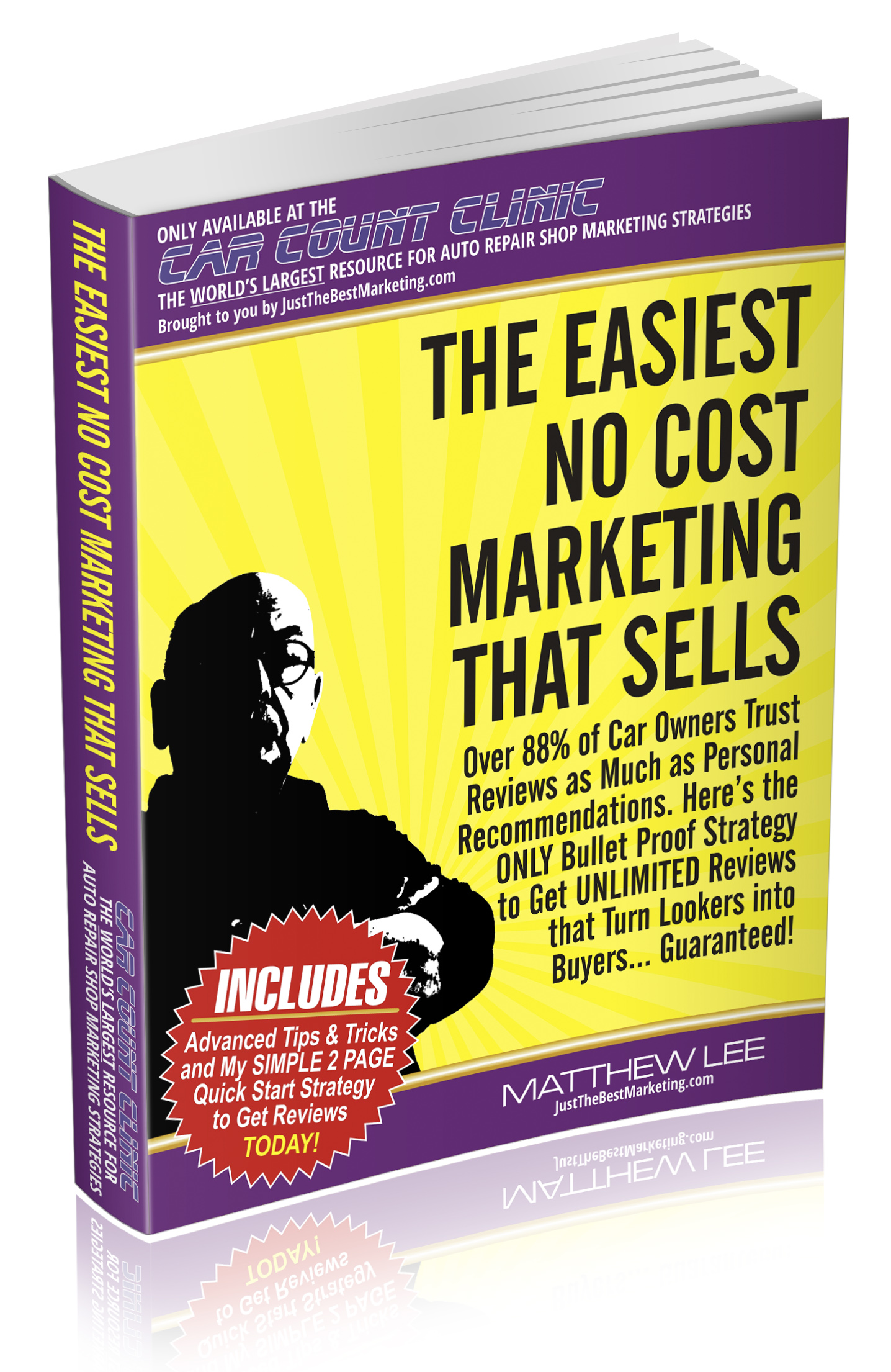 Turn 'Lookers' into buyers! Get More New Customers and Book More Appointments!
THE LOST CHAPTER – OFFICIAL GUIDE TO AUTO SERVICE MARKETING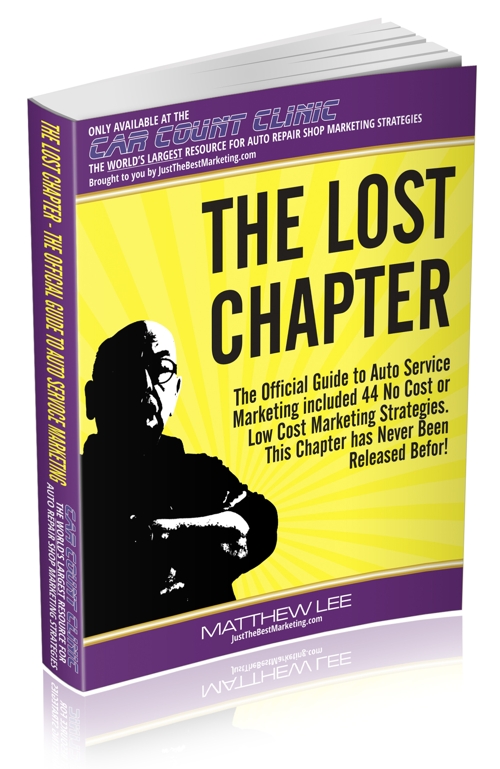 New and Never Before Released – It's The Lost Chapter That Changes Everything in Auto Shop Marketing!